Oakland FL Bounce House Rentals
Water Slides, Obstacle Courses & More!
Bounce House Bros bounce house rentals make perfect additions to any party. Afterall, what kid doesn't love bounce houses and inflatable rentals? We work with clients from small backyard affairs to huge carnivals that have many bounce house rentals delivered. We offer a delivery service where we will deliver the rentals to you and set them all up as you'd like. If you are throwing a large carnival then you might have an idea of how you'd like them to be set up, let us know ahead of time as once they are set up, they are there for good. Our Oakland FL bounce house rentals are very heavy, so we do ask that you have your party on level ground that is easily accessed with our dolly.
Do you want to know about the best feeling in the world? Well, have you ever seen the face of a small child when they see a bounce house for the first time? Their eyes open wide as can be and their smile goes from ear to ear as they know that a day of fun jumping, playing and freedom is seconds away. (in the time it takes for them to take their shoes off!).
Well at Bounce House Bros we live for that smile, our Oakland Fl Bounce House Rentals are sure to deliver that reaction. We know that what we rent is bouncing happiness and epic moments that children will not ever forget. Nowadays to keep our kids away from digital screens and enjoying some good amount of open air fun is very difficult. They need that warmth from the Sun and also move their muscles for good exercise. Bounce houses are healthy, good quality fun that will keep your kids laughing, playing and bouncing all afternoon long. We do not stop there, we also offer plenty of models suitable for grown-up fun as well!
Water slides, obstacle courses and bounce house rentals are what your children's birthday party (or yours) needs to be a success with entertaining fun and exercise.
The always popular classic, kids and adults both enjoy a day of bouncing and playing with friends and family. We offer different sizes, you can also combine them if you like. Our bounce houses are 100% safe for children to play inside. We provide everything you need to put a smile upon their faces for hours. Just choose your favorite unit and we bring it to you; you will NEVER forget that look on their faces when they see us arrive and set up their surprise birthday bounce house.
Just for you to know, all our rentals are made of lead-free top quality vinyl and are sanitized and thoroughly cleaned after each use. Your children safety is our main priority.
For summer days and hot afternoons there is nothing better than sliding your way into a pool of water. Our water slides come in several different models with varying sizes and colors to fit your parties size and decor. These awesome slides are great to fit guests of all ages; watching parents and children slide together is a one-of-a-kind sight! From smaller to bigger units with different prices to fit different venues, these slides will be your parties main attraction without any doubt.
Our inflatable slides are also lead-free and sanitized after every use.
If you have the space to fit it in, these are the best centerpiece rentals for big parties. Events such as community festivals, church and school carnivals and other large happenings are always enhanced with one of these. Get in yourself, run, climb, have fun, laugh and share a splendid family moment with those you love the most. Obstacle Courses are suitable for all ages and can be used to organize competitions and races among guests resulting in endless fun for everyone.
Picture yourself running threw pop up obstacles, climbing a wall and getting a cool sliding finish with friends and family under the blue sky of a sunny afternoon. Sounds amazing? It is even better when you do it in person.
We have been in the party rental industry for many years. Not only do we offer unique and fun Oakland FL bounce house rentals but we have a vast selection of party rentals to choose from. Our team of experts there to assist in any of your party rental needs. Table and chair rentals are other sectors of our business. We have a nice selection of table and chair rentals that will complete your carnival and party set up. Our parties are in a variety of settings. Some are full of Oakland FL Bounce house rentals and table and chair rentals. While others are more sophisticated and only need table and chair rentals to decorate for their celebration.
While Oakland, Fl is our main delivery area we also service Clermont, Groveland, Windermere, Minneola, Leesburg, Winter Garden and surrounding areas!
Order-by-Date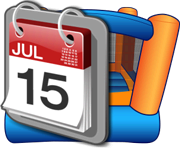 Water Slides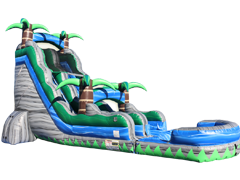 Bounce Houses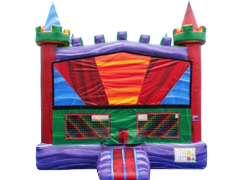 Obstacle Course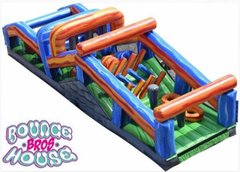 Tables and Chairs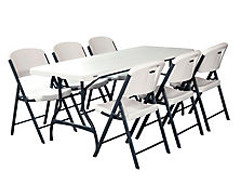 Concessions and Add-Ons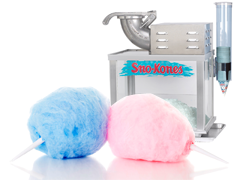 Why Bounce House Bros for your Oakland Fl Bounce House Rental?
Bouncy houses are twice as much fun when you know they are safe, secure and clean. We, at Bounce House Bros are here for your Oakland Fl Bounce House Rentals needs and buy all our bounce houses, slides and obstacles courses from lead-free sources so you can keep those you love safe and smiling.
Also, we take pride in being punctual with our deliveries and set ups and if you trust us with your kid's smile, we will without a doubt exceed your expectations and turn that smile into laughter. We are parents too and know what our product means to the youngest guests in your party; we will not let you or them down, we guarantee it.
Need more than just a bouncing house? We have everything you need to have the perfect party. We can provide you with tables, chairs, a cotton candy machine and a snow cone machine as a concession too. Fun doesn't have an end when you hire us!
This beautiful age in your children will not come back; the time to enjoy it is now. Don't settle for less, let us ensure happiness and fun by hiring us for your Oakland FL Bounce House Rentals.